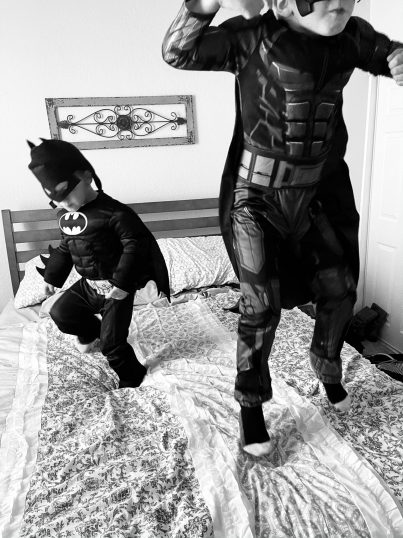 Over the holidays, I was inspired by Stephen King to try an experiment called "showing up every single day [to write]." I know, that's painfully close to what I already try to do and advocate, but what that meant was that I didn't take a "vacation" from writing on days like Christmas Eve or Christmas just because it was expected. I mean, nobody would have looked down on my work ethic if I hadn't lugged my mechanical keyboard to Oklahoma to spend an hour or two hidden away during "family nap time" to work on a manuscript, but I couldn't think of a real reason not to write.
So, I did bring my mechanical keyboard in it's own little case, and I did setup to write when the rest of the family was taking a well-deserved break. What I realized, unsurprisingly, was that it felt no different than any other writing day, and that was perfect.
The more important thing I felt because of writing on those "optional" days, though, was the relief that I had built up a margin to cover future problems. When I used to "take a break" on weekends or holidays, even if I felt all the energy to write, I never had any padding or margin in my schedule. So, then the random Monday or Tuesday where I couldn't write for real reasons, or I just didn't generate anything worth keeping, felt like they derailed everything. By ignoring the date on the calendar, I was able to write when I actually had more time and energy than usual, and I'm not as worried if something happens later that requires my energy.
So, I wrote every day, including all the standard holidays, and I still spent plenty of time chasing around my son and his cousins or hanging out with the adults after bedtime. I generated almost 10k words over the break, and I've continued to let that margin build into the new year.